Speed Training
Like Never Before
eCones are a set of electronic pylons for athletes who want to get faster.
$125.00
Pre-sale Phase 2 - Sept Only!
*Pre-order now, shipped November
eCones:
What's the Difference?
Unlike the competitors, eCones are geared specifically for athletes who want to get faster - no fluff.

More Sensors, More Functionality
eCones are equipped with 5 sensors (one on top, one on each side). This allows us to get super creative with different use cases targeting speed, reaction, cognition and even stickhandling (with the side sensors). 

Priced for Retail
eCones not only has more functionality, but also we are pricing it for the masses. With MSRP of just $169.99, we want anyone and everyone to be able to purchase a set. 

Bolt Sports App - eCones are ONLINE
The key game modes are all connected directly to our global leaderboards, sorted by age. Compete with athletes from around the world and see how you stack up. More info about the app click here.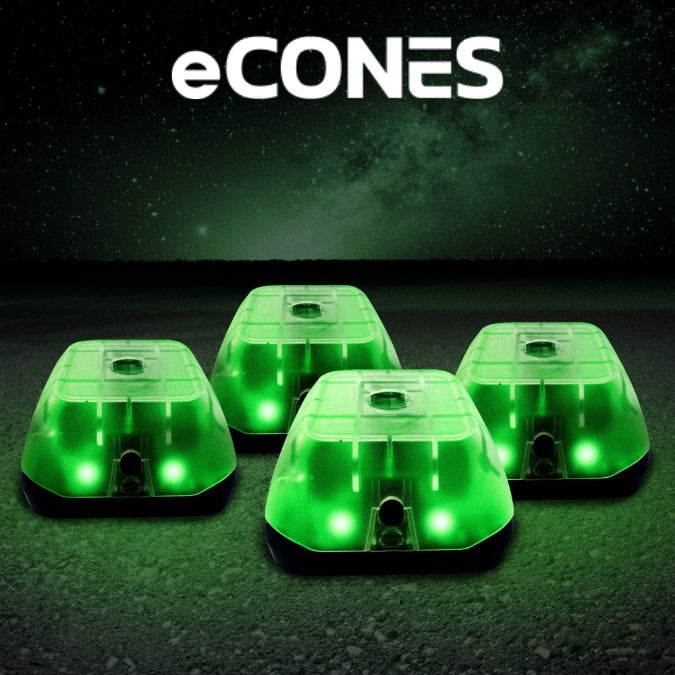 Compete against friends with eCones!
Why You Need
eCones
In modern sports, speed kills. eCones motivate young athletes to WANT to train more. The motto is simple: want to get faster? Go fast more often!
Improve Quickness, Reaction Time
With game modes like the V-Test, eCones challenge athletes to not simply go full speed, but also keep head up, react and make decision.
Track Progress and See Improvement
We guarantee that when using eCones consistently, your speed will increase - and the app tracks the stats to back it up! If you try the 5-10-5 speed test today, then repeat even just 3-5 times a week, check back in 2 months and tell us you aren't getting better times! 

Compete with Friends or Self
With our two player game modes, compete with friends live in person. Using our online head to head play, compete with friends live, remotely! 
Give the gift of
speed

for athletes looking to

level up

their game.
Smart

Design.

Built to Be Used Anywhere.

Portable, lightweight, durable, suitable for any environment.

Water-Resistant
eCones can be used on ice, in light rain or snow. Cannot use underwater.
Elegant, but Durable
Don't let the compact design fool you - eCones are built to last. We selected a PC/ABS mixture along with shock proofing the electronics inside, ensuring that barring any foul play, eCones should last forever.

Stick to Flat Surface
 The detachable suction cups allow eCones to be stuck to flat surfaces such as a floor, wall or ceiling - making the number of use cases up to your imagination!

Eco-Friendly
Batteries rechargeable, no waste in the box, minimalist packaging. We let the product do the talking, no fluff.
Ultra Responsive
No Touch Required
Simply hover an object or your hand near the sensor. Seamless experience.